#BigBeacon Twitter Chat – Mar 23 – Bringing Your Life to Your Work
In our culture, work vs. home life have long been seen as opposites. But today's idea of work isn't necessarily divorced from everyday life.  Technology now allows more people to work from their literal homes. Men and women are now less confined to choose either work or career. And the digital age has inspired more people to forge their own way, creating businesses on their own terms that better align with their core principles and interests. How has this shift affected individuals, workplaces, and students as they begin to build their lives?
How does your work align with your personal life?
How do you balance these two areas of life?
What skills have you learned in the classroom/workplace that have helped you in daily life?
How have you enacted change at work? At home?
Join Emma Schoenfelner (tweeting through @BigBeacon) and Salma Burney (@VirtualGirlFri) who will be hosting #BigBeacon Twitter chat on Wednesday, March 23 from 8:00 to 9:00 p.m. EST using the hashtag #BigBeacon.
Hosts: Emma Schoenfelner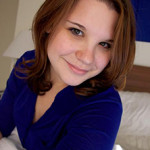 Emma Schoenfelner is program coordinator at Big Beacon and program assistant for Big Beacon Radio and a 2014 graduate of Columbia College Chicago with a degree in Television Writing and Producing and minor in Photography. She has worked as an Associate Producer at "Price of Admission", a movie review show on Frequency TV in Chicago, as well as working in Los Angeles for numerous production companies and in casting within the fashion industry. For many years, she has worked in the world of theatre, in both front-of-house and backstage, stateside as well as overseas in Melbourne, Australia. Emma is also a photographer, astrological blogger, and spiritual advisor.
Salma Burney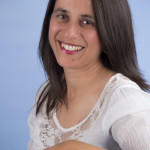 Salma Burney is the Producer Coordinator and the Social Media Coordinator at Big Beacon. Salma is both a Virtual / Mobile Assistant,  Computer Instructor & Social Media Coach for Virtual Girl Friday, a company she created in 2004. She assists a wide range of professionals including real estate agents, structural engineers, and industrial safety consultant, business coaches & sales trainers, either at their home office or virtually from hers in Hamilton, Ontario, Canada.
How to Twitter Chat
If you've never Twitter chatted before, don't worry; it's very easy! First, get a Twitter account if you don't already have one, and log in. At 8 PM ET on Wednesday go to twitter.com and type #BigBeacon into the search box on Twitter. Thereafter all the tweets with the hashtag #BigBeacon will show up on your Twitter page. To participate, simply express your opinion by sending a tweet, and be sure to append the hashtag #BigBeacon so other members of the Twitter Chat see you are posting. Alternatively, automate the hashtag search and append feature by using the free service Tchat at http://www.tchat.io.