#BigBeacon Twitter chat – Mar 9 – Computer Science in K-5
Despite high demand for computer science skills across industries, student access to computer science is low: Estimates show that just one quarter of all the K-12 schools in the United States offer access to high-quality computer science.
It is vital that every student is empowered to become a creator, instead of merely a consumer, of technology.
For young students, this is especially key.
Studies show that students form ideas about their interests and abilities as early as second grade. Thus, K-5 students are at an optimal age to start building their interest, knowledge, skills, and confidence in computer science, computational thinking, and problem solving. Engaging them at a young age puts them on course to thrive in middle school, high school, and beyond.
On Wednesday, March 9 at 8 p.m. ET, please join PLTW on Twitter for a conversation around the following questions and more that focus computer science in elementary schools by following and utilizing the hashtag #PLTWBB.
Why is an early introduction to computer science important for K-5 students?
What are some ways to get K-5 students excited about computer science?
What are some tips for getting K-5 students comfortable with the computer science design process?
What technology tools can help to boost computer science engagement in K-5 classrooms?
What are barriers to making computer science programs available to K-5 students?
About Project Lead The Way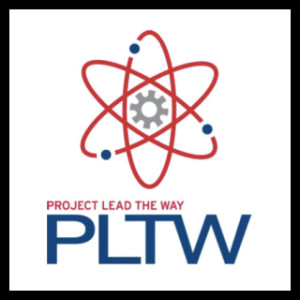 Project Lead The Way (PLTW) is a nonprofit organization that provides a transformative learning experience for K-12 students and teachers across the U.S. PLTW empowers students to develop in-demand, transportable knowledge and skills through pathways in computer science, computer science, and biomedical science. PLTW's teacher training and resources support teachers as they engage their students in real-world learning. More than 8,000 elementary, middle, and high schools in all 50 states and the District of Columbia offer PLTW programs. For more information on Project Lead The Way, visit pltw.org.
How to Twitter Chat
If you have never participated in a Twitter chat before, don't worry; it's very easy. First, get a Twitter account if you don't already have one, and log in. At 8 p.m. ET on Wednesday, March 9, 2016, go to twitter.com and type #PLTWBB into the search box on Twitter. Thereafter all the tweets with the hashtag #PLTWBB will show up on your Twitter page. To participate, simply express your opinion by sending a tweet, and be sure to append the hashtag #PLTWBB so other members of the Twitter Chat see you are posting.