#BigBeacon Twitter chat – Apr 27 – Accelerating Student Technology Invention & Innovation for Scalable Impact
Join VentureWell on Wednesday, April 27 at 8 p.m. ET for a Twitter discussion about:
Supporting and Enabling University Students in
Moving their Innovation out of the Lab and Classroom
and into the Marketplace
VentureWell's E-Team program cultivates opportunities for student #STEM entrepreneurs by providing early-stage support and funding of up to $25,000. The three-stage program provides grant funding, experiential workshops, veteran coaching and a potential investment opportunity to help teams manifest their projects' full commercial potential.
Applications for our Spring Cycle are being accepted now through May 4. Join us on Wednesdsay, April 27 to learn more!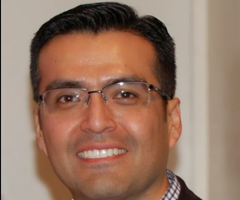 Co-host Dorn Carranza, Senior Program Officer for Entrepreneurship and Venture Development at VentureWell, will help drive the discussion and take questions using the Twitter handle @dlcarranza. Dorn heads up VentureWell's E-Team program and brings over a decade of entrepreneurship consulting, higher education teaching, and industrial pharmaceutical experience to his work. Click here to learn more about Dorn
Join us on Wednesday, April 27 at 8 p.m. ET, using the hashtag #BigBeacon, to discuss and learn more how to move students from the classroom into the real world.
About VentureWell

VentureWell is a non-profit that fosters new ventures from an emerging generation of inventors and supports the innovation and entrepreneurship ecosystems that are critical to their success. We do this by building innovative communities of practice, including faculty from multiple disciplines, and by funding and training science and technology innovators at the earliest stages of developing products and ventures with high potential for socially-beneficial impact. Inventions created by VentureWell grantees are reaching millions of people in more than 50 countries. Visit venturewell.org to learn more and connect with us.
How to Twitter Chat
If you've never Twitter chatted before, don't worry; it's very easy! First, get a Twitter account if you don't already have one, and log in. At 8 PM ET on Wednesday go to twitter.com and type #BigBeacon into the search box on Twitter. Thereafter all the tweets with the hashtag #BigBeacon will show up on your Twitter page. To participate, simply express your opinion by sending a tweet, and be sure to append the hashtag #BigBeacon so other members of the Twitter Chat see you are posting. Alternatively, automate the hashtag search and append feature by using the free service Tchat at http://www.tchat.io.