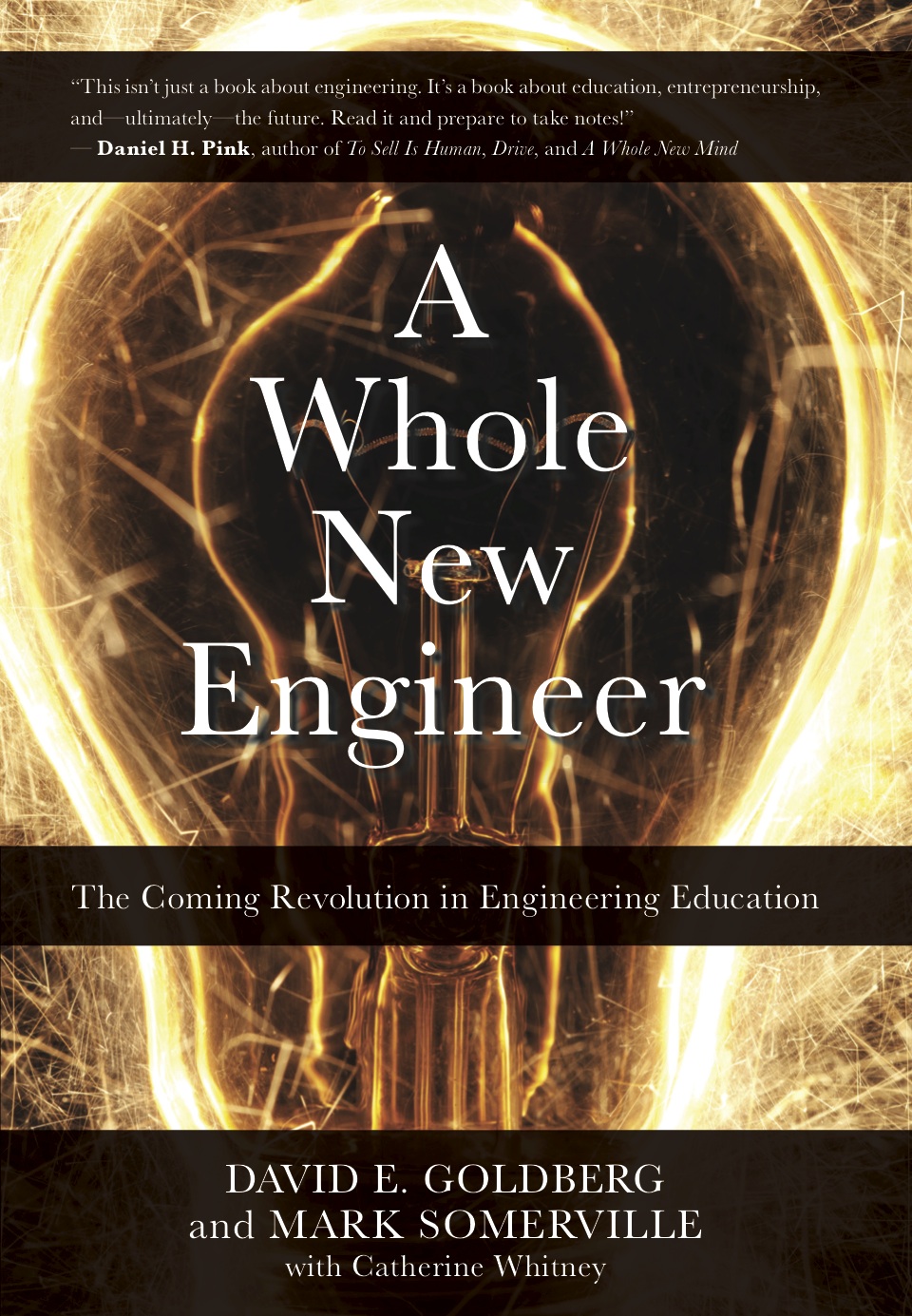 How trust is key to unleashing young, courageous engineers.
 How engineers need to move from a narrow technical education to one that actively engages six minds.
How emotion and culture—not content, curriculum & pedagogy—are the crucial elements of change.
How all stakeholders can collaborate to disrupt the status quo.
Want to learn more about the book?
Order Copies for Your Organization
Want to order copies of A Whole New Engineer to distribute to your colleagues?
 We are offering A Whole New Engineer available by the case (22 hardcover books per case) at $16/copy ($352/case) plus $47/case shipping & handling (Standard Post to Continental US).