BB Innovators & Innovations, Mon, 2 March, 1:30 pm ET, Google Hangout On Air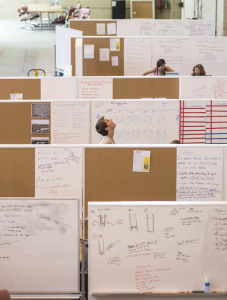 Join BB Innovators & Innovations host Dave Goldberg on Monday, 2 March 2015 at 1:30 pm ET for a live Google On-Air Hangout (link here) with VP & Associate Provost for Research & Graduate Studies, Alan J. Snyder, at Lehigh University as they discuss Lehigh's transformative Mountaintop Program (more at http://lehigh.edu/mountaintop).   The Mountaintop website describes the program as follows:
Inside a former Bethlehem Steel research facility atop South Mountain, Lehigh is creating a vibrant and unique learning environment—a space in which students are given the freedom to pursue answers to open-ended questions while working in, and across, all disciplines. In the process, the students are challenged to increase their capacities for independent inquiry, for taking intellectual risks and learning from failures, for collaboration, for recognizing important problems and opportunities to effect constructive and sustainable change.
Other sources of information about the Mountaintop program may be found in a NYTimes piece here and a Rutgers student newspaper piece here.
Dr. Snyder's short bio is presented below: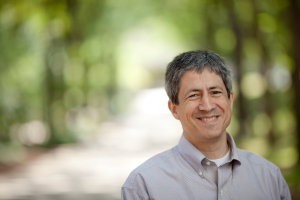 A Bioengineer by training, prior to coming to Lehigh Alan enjoyed a varied 27-year career in academic medicine, including his research on design and development of devices for patients with intractable heart failure, teaching subjects including bioengineering, medical ethics and professionalism, an clinical research ethics, and leadership positions in technology transfer and research administration. At Lehigh, the university's identity as a student-centered research university, his interest in the value of the research environment to students at all levels, and his interest in commonalities among scholarly pursuits in different fields of study led him to his work on the Mountaintop initiative.
Please join us live or later on YouTube for what promises to be a lively exchange about an important change initiative.